Due to changes in both regulations and consumer behaviour, the food industry is undergoing some important mutations. Here are the 4 most transforming changes, according to our analysis :
1. Food waste and residue management
39% of Europe's food waste comes from the manufacturing process, while taking into count by-products (bones and other waste coming from the meat industry), damaged products, and over-production.
A solution to maximise the value created by food production processes could be to associate them in bioenergy production processes. Biofuels, for example, can be extracted from sugar or starches used in the production of vegetable oils. The same goes for bioethanol. Similarly, biodiesel can be obtained from cooking oil waste or animal fat, etc.
In France, sugar and starch manufacturers are the leaders of bioethanol production. Some of the examples include Cristal Union, an agro-industrial cooperative and European pioneer in the fields of sugar and alcohol production (960 million euros revenue), Roquette, a world leader regarding high-protein plant-based products, or Tereos, a cooperative sugar manufacturer.
Even though it only made up 3% of the fuel market in 2019, the bioethanol sector scored an unprecedented growth rate last year (+55%), according to the Bioethanol collective.

2. Guaranteeing spotless information to the consumer
Intermarché is one of the French retailers who manufacture their own private label products. In September 2019, they decided to change 900 product recipes to improve their scores on Yuka, a smartphone application used by over 12 million consumers in Europe to scan the food and beauty products they purchase in supermarkets and evaluate their quality.
The definition of "eating well" also sees rapid evolution. According to a 2017 study lead by Obsoco – the French Observatory of Society & Consumer behaviour –, not only do French consumers lean towards products that are good for their health, but also ones that do not harm the environment.  This growing need for transparent information has led large French retailers such as Carrefour, Auchan, Lidl and Leclerc to rethink their positioning.
3. Promoting eco-design and the use of recycled material
In France, most companies and trade unions of the food industry have committed to stop using plastic packaging before 2025 and to use at least 30% of recycled material in its plastic bottles. The commitment has been made via ANIA – the professional organisation that gathers most companies and trade unions of the food industry. This is an important shift for the industry, knowing that today, 68% of its packaging is made of plastic.
Coca-Cola, who has been named "World most polluting brand" in a plastic waste audit in 2019, is now working on a new bottle design 100% made from plastic waste collected from the oceans. Part of the recycled plastic could be incorporated into all bottles starting from 2020.

Along the same vein, Danone has invested 2 billion euros in a 3-year program for climate action which aims to tackle the issue of waste management – 900 million euros were allocated to the packaging issue. In fact, Danone – as a group – has committed to incorporating up to 50% recycled PET in its packaging within 25 years from now, taking that number up to 100% for the Water unit. The first in line is Volvic and Evian, for whom this measure will apply counting from April 2020!
 « 2020 is the year of a new plan that aims to accelerate our investments on climate action […]. Climate isn't an opponent, but an ally. We want to fight alongside climate activists and regain legitimacy for our brands", has stated Danone CEO – Emmanuel Faber.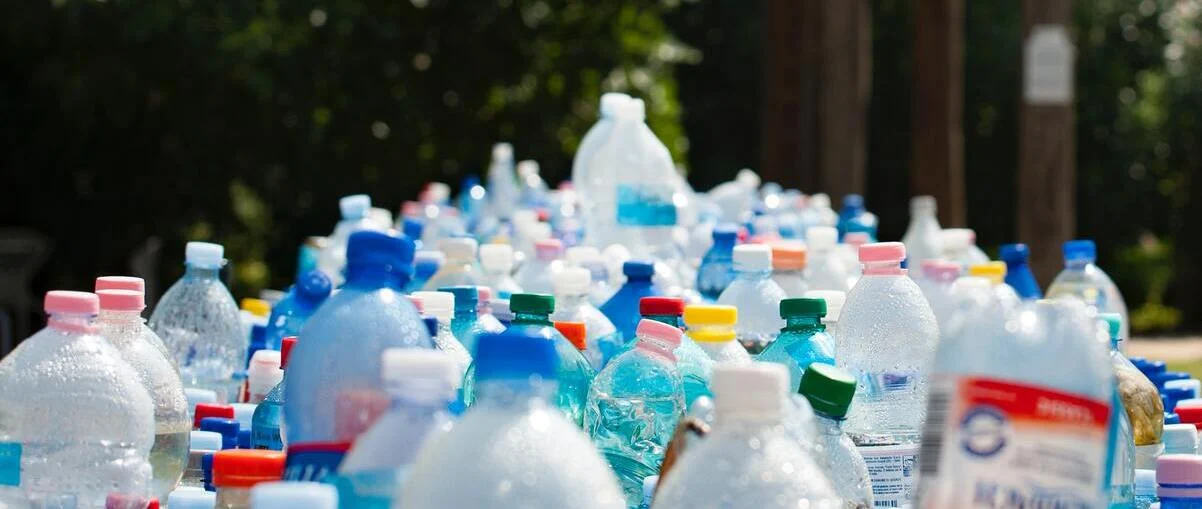 4. Challenging new entrants: the tech revolution
The tech and digital revolution –be it through IA, IoT, or big data– has now reached all sectors of the food industry: farmers managing their agricultural inputs with drones, food processors resorting to blockchains, retailers revisiting their shopping experience through customisation, offering an ever-widening range of personalised products, connected packaging, etc…
Not only do new technologies alter the production process of established actors (producers > processors > retailers), but they also open the food market to new actors who use them to bypass existing production chains. A case in point would be Amazon, which ambitions to put its drones into profit for developing a food home-delivery service.
These new technologies actually do affect BtoB players as well, as suppliers are now looking forward to integrating such technologies earlier in their production processes, in order to capture the maximum value in the supply chain.
How about your enterprise? In your opinion, what are the biggest challenges that the food industry will have to face in the next 10 years?
***
Want to read more from Stim?

If you like this article, please share it in your network!