The 5th edition of the MaddyKeynote in Paris this year has put forward a large number of innovative solutions. These initiatives, mostly come from the startup world, aim at answering the biggest challenges of our time such as climate change, growing global population and waste.
The talk of Catherine de Wolf – scientific researcher at Ecole Polytechnique Fédérale de Lausanne (EPFL) and founder of De Wolf Environmental Architecture Thinking (EArTh) caught our attention.
Build our houses the way we build LEGO
As a matter of fact, the construction sector has long been one of the most polluting industries: 38% of global energy-related emissions come from building and construction. And it is not just emission, one statistic might startle many of us: 70% of waste in France comes from this sector.
The question now is: What if the linear construction process is a failure of design? If so, what would be the alternative model? 
Catherine de Wolf suggests an idea of where we could build our houses the way kids build LEGOs. There is no waste when a LEGO house is disassembled. Every single brick and pieces made up of the old structures will be reused to build new ones, almost infinitely.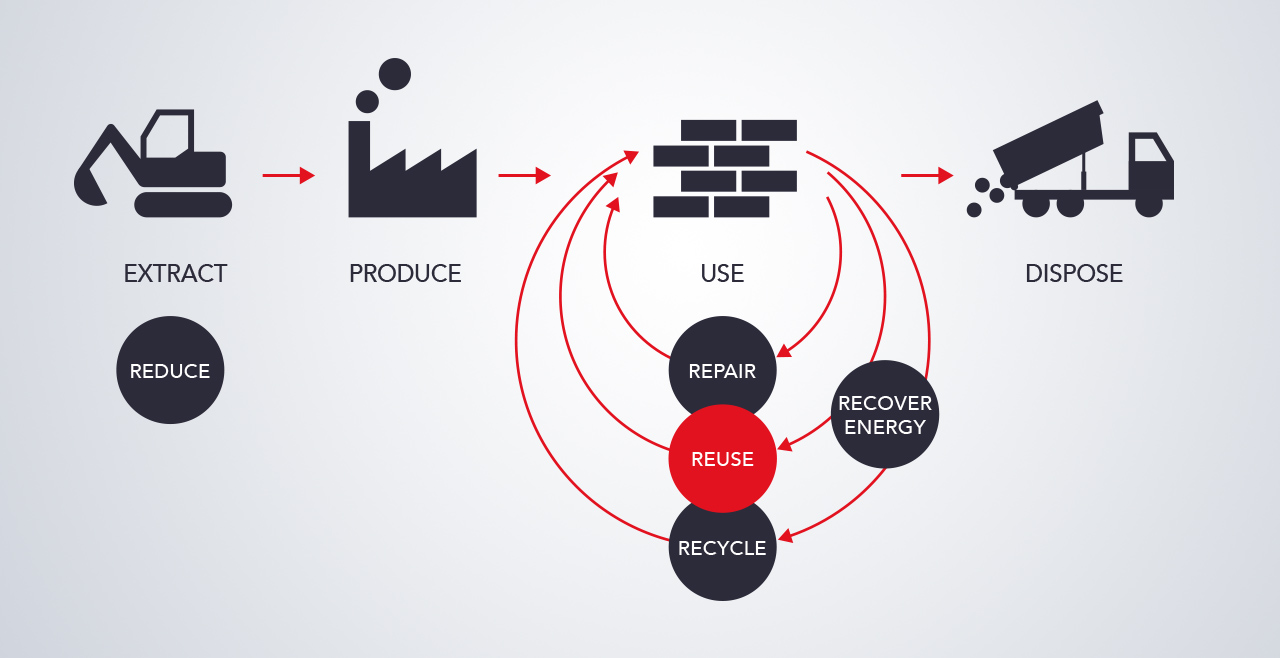 The Extract – Produce – Use – Dispose is a linear process that generates too much waste.
What if we can create a circular model that makes zero-waste possible?
It is actually possible. Many contemporary architects and constructors have also stepped up with their own initiatives*.
So if we can design to build our houses the same way we build LEGOs, is it possible to do the same with other objects and industries?
Build our electronic devices using the same logic
According to a study of the United Nation University and The International Telecommunication Union, by 2016, we have generated 44,7 million metric tonnes of electronic waste (e-waste) and only 20% was recycled through appropriate channels.
Where does the rest of it go? There is no surprise: millions of tonnes of e-waste from developed countries are shipped abroad to be recycled in other parts of the world, most notably China, Ghana, Haiti and Southeast Asia. These massive recycling sites with no protection standard often make up the list of the most toxic places on the planet, homes to millions of people.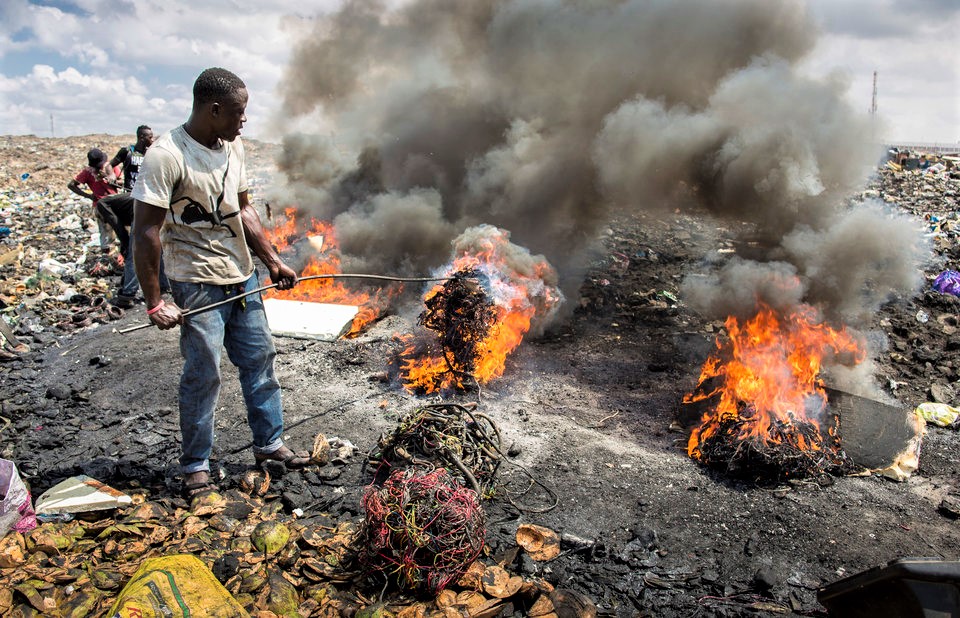 Source: photo by Thomas Imo/Photothek via Getty Images
Again, what if the e-waste problem we are facing is also a failure of design? To avoid waste, what if we could modify the way we produce and consume electronic devices?
There are some answers that have been proposed. Fairphone proposes smartphones with which users can repair and replace different modules and parts.
Still, we are very from the objective of generating almost no waste in this sector**.
When will producers such as Intel, Apple or Samsung stop failing in their designs? 
***
Waste is becoming more and more urgent as a problem for our society and for the planet, witnessed in almost all industries. The problem might lie in one or several parts of the process (product design, distribution & business model, collection and recycling system).
To solve this design problem – or any design problem, it is important to :
First, study and examine every part of the current designs to point out why they are no longer optimal

And then, ask what part can be changed, by using a series of what-if to imagine better alternatives.

***References
* Initiatives to create less waste in the construction sector 
The Europa Building, with its facades made from recycled wooden frames,  designed by Samyn and Partners as a new meeting venue for the European Council in Belgium
Electricity pylons transformed into roofs of the Lausanne train station, a project of Joseph Desruelle, a student from Ecole Polytechnique fédérale de Lausanne.
The project Material Passport by BAMB2020 or that of Thomas Rau, architect and visionary, who imagine "all buildings to be material banks" or "a material depot". Instead of being demolished, buildings are carefully disassembled and their parts are registered in a marketplace (with information on the parts' brand name, component structures etc.) to be reused later.
**Initiatives to create less waste in the electronic device manufacturing sector 
Researchers from Indian Institute of Technology Kharagpur propose to pulverise old electronic parts into nanodust which later will be reused.
Kersten-Johnston, a professor in the Sustainability Management program, Columbia University suggests a business model where smartphone producers rent electronic devices instead of selling it. Customers will pay to rent a phone, and can return the device for an upgrade. In addition, manufacturers can have better control over the remanufacturing and recycling process.
Altogether, these initiatives aim at redesigning a part of the production and consumption process that has been done wrong.
***
Want to read more from Stim?

If you like this article, please share it in your network!